Route 66 Memory Lane
Parade Rd. Lexington, Ill.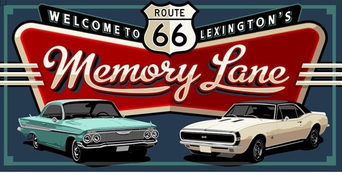 Get Your Kicks on Historic Route 66.  Drive the old Route 66 Hwy that is Right next to Lexington House.
See the roadside billboards, old historic buildings from the hay day of Route 66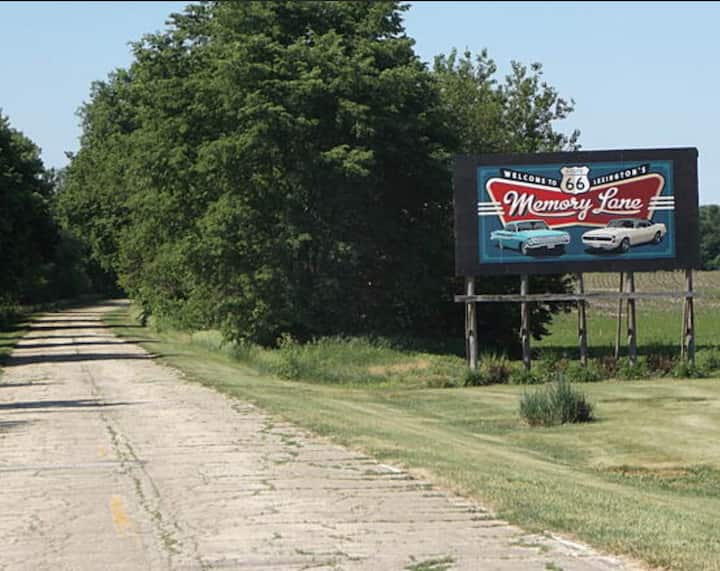 Castles Gardens
10 N. Spencer St. Lexington, IL 61753
Nestled less than one mile from Interstate 55 and historic Route 66 in Lexington, is Castle Gardens, a truly unique estate.
Castle Gardens features the nationally recognized David Hyatt Van Dolah house, a MTC 36-passenger train, and a locally restored Allan Herschell 36-horse carousel.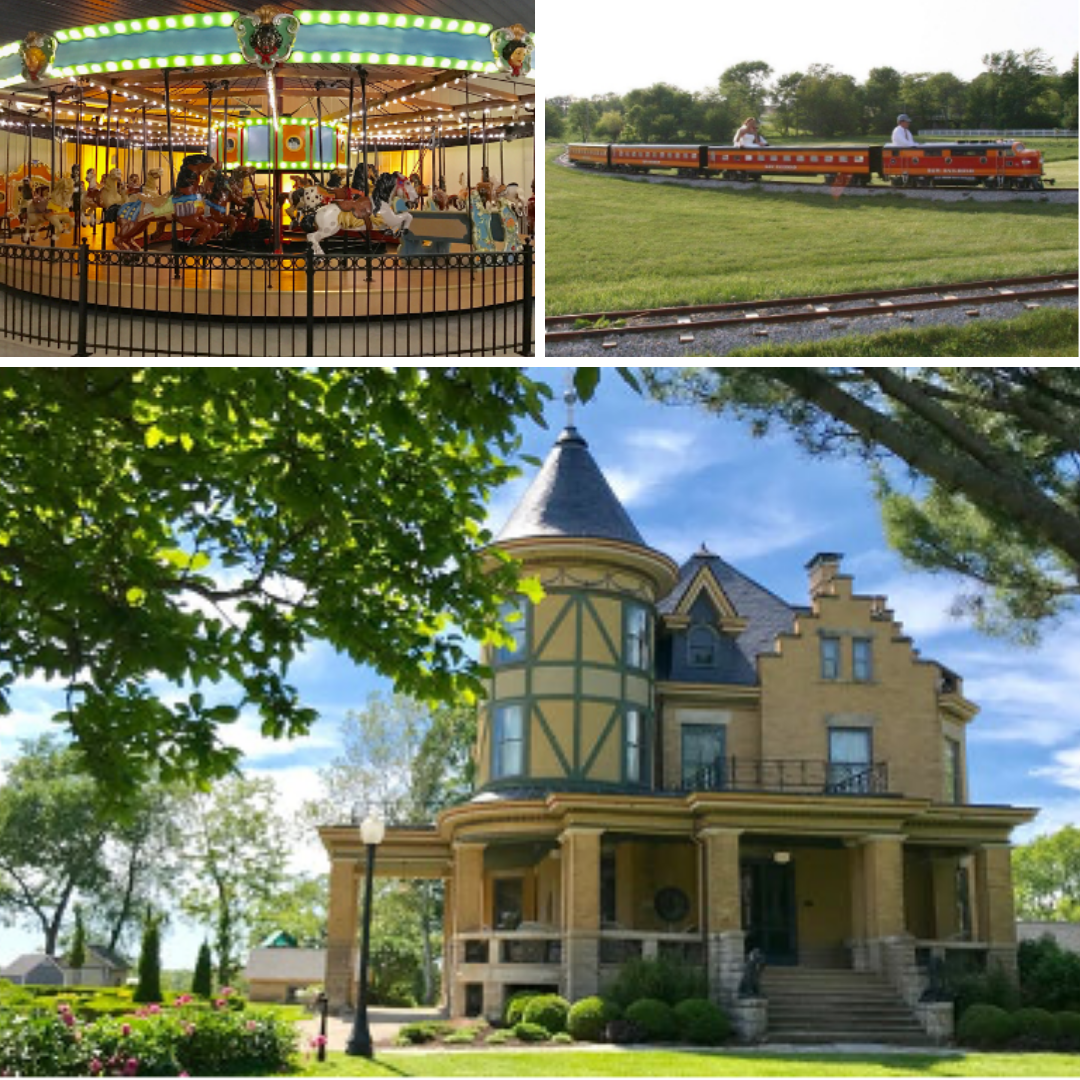 The Patton Cabin
The John Patton Log Cabin is a log home located in Lexington Park District Park in Lexington, Illinois.
The home was built in 1829 by John Patton, an early settler of McLean County. A must see in your trip to Lexington.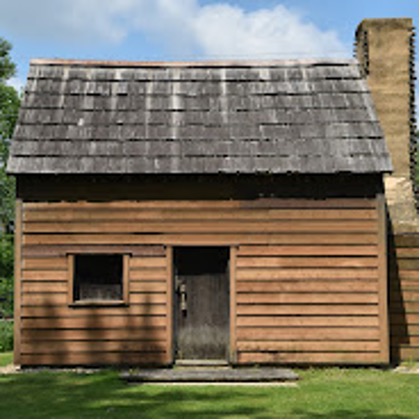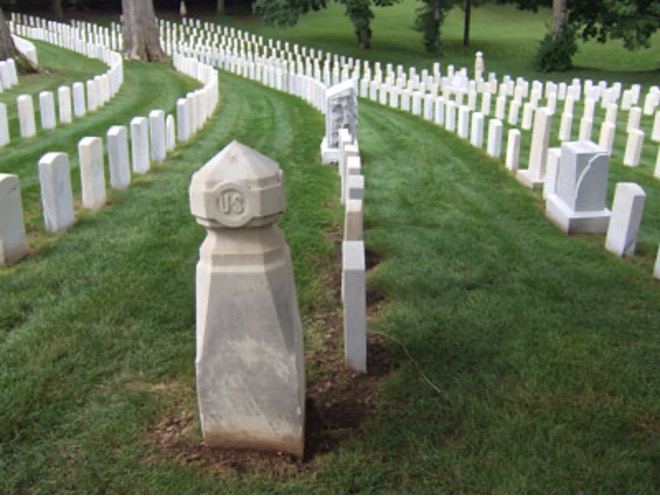 Dead Man's Curve
Travelers unaccustomed with the curve misjudged its sharpness and narrow width –
just 18 feet wide for two-way traffic.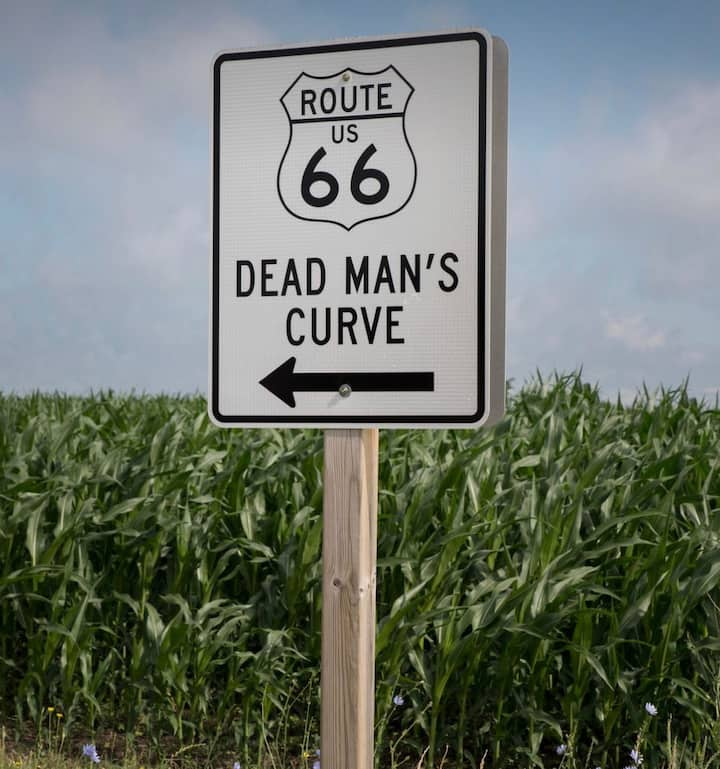 Lexington Genealogical and Historical Society, Inc.
(a.k.a. "The Fort")
The  purpose is to encourage genealogy, promote local history, and assist others in gathering genealogical and historical information.
Additional information
The Lexington Genealogical and Historical Society, Inc. (a.k.a. "The Fort") was founded in 1965 by Verda Gerwick, and is a non-profit organization. Geographic coverage includes McLean, Livingston, Ford and Woodford counties. Solely by volunteer help, and supported by membership dues and research donations.
The library is open to the general public for research. The society is dedicated to the tasks of collecting, researching, and preserving local genealogical and historical information. www.lexingtonillinoisfort.org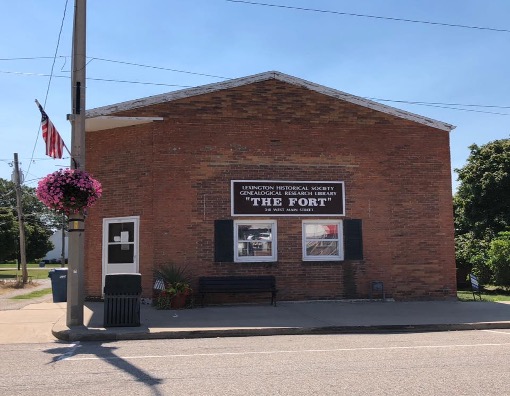 Miller Park Zoo
1020 S Morris Ave Bloomington IL – 309-434-2250